Right To Life

– Women's Self-Defense


"Half of Canadian Women (51%) have been victims of at least one act of physical or sexual assault since the age of 16" – Statistics Canada: Canadian Crime Statistics 2000.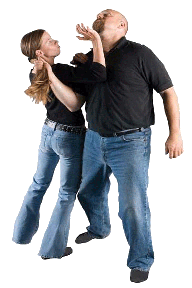 With sad facts like these, we feel it's almost our duty to offer self-defense seminars for women. Led by instructors with decades of martial arts experience, these half-day seminars are designed to provide women with the knowledge, mindset, and skills needed to avoid becoming part of the above statistics, enabling them to defend themselves if they ever have to.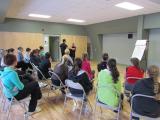 Each seminar is broken up into two parts. The first focuses on prevention. It includes a discussion on the most common ways that women get attacked, and the measures that can be taken to minimize the risk of becoming a target or a victim. The advice we give is easy to follow, yet will significantly reduce the chances of ending up in a dangerous situation.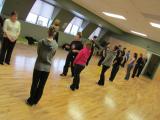 The second half consists of practical, hands-on instruction on what to do when being attacked. We teach a few simple techniques that are very easy to remember and apply, and which do not require constant practice to be useful. No bear sprays, key chains, or other gimmicks are involved, since these take too long to produce at the critical time, and usually prove ineffectual, or may even be turned against their owner. We teach women to employ their natural weapons – the ones they have with them every day… all the time. Regardless of the build or athleticism of the person applying them, the motions we show can be used with extreme effectiveness against attackers of any size and strength.
Please contact us if you are interested in attending a scheduled seminar, or if you wish to organize one for a group of women you know. Learning self-defense may be the greatest gift you can give to yourself.
"The women's self defense seminars are the best I've seen. Very practical, no-nonsense and easy to remember. No gimmicks or flashy moves that look good but are ineffective in a real situation."
– S. B.
"The women's self defense classes trump anything I've taken in the past. The simplicity and rational way of thinking makes real defense possible."
– K.