Edmonton Kung-Fu Classes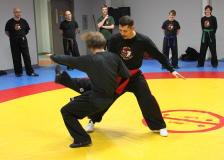 We are currently running free summer outdoor martial arts classes in Edmonton. Classes are focused on practical, effective self-defense for adults and youth age 15 and up.
Please e-mail or call us if you are interested in training or if you have any questions!
We plan to resume regular indoor classes this Fall (2022).
Phone:
E-mail:

Location:
780-638-2630
edmonton@mohpai.com

Queen Alexandra Community Hall
10425 - University Ave., Edmonton (see map)
Membership Cost:
Summer outdoor classes are FREE!
Indoor classes will be $50 per month when they resume.
Master Instructors: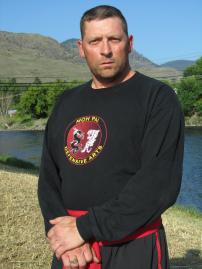 Bert Bazinet

Rank: 7th degree Master
41 years martial arts experience in Moh Pai / Pai Hu Shih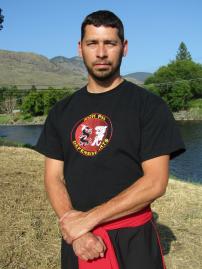 Telly Demetrius

Rank: 7th degree Master
Over 35 years martial arts experience in Moh Pai / Pai Hu Shih
Prior martial arts training includes Karate and Tae Kwon Do